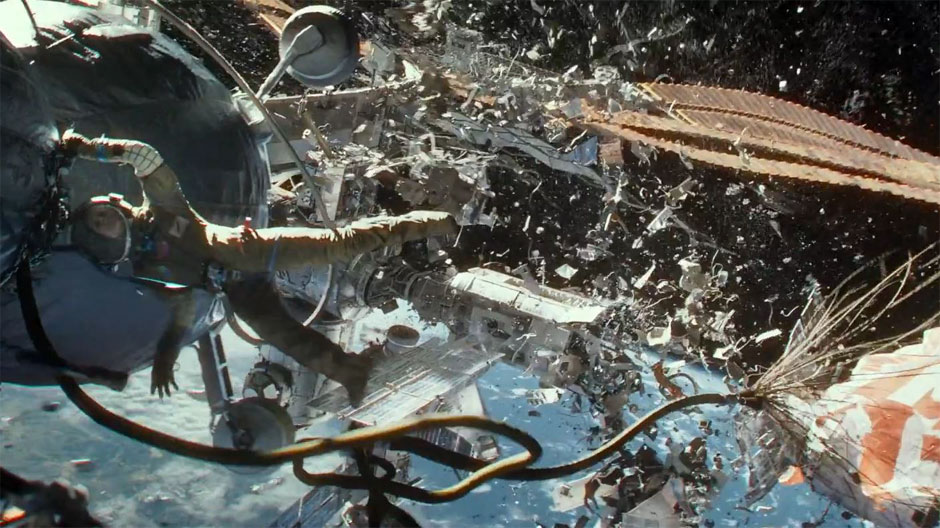 I'm not sure my fellow Robot editors want to weigh-in on the issue of scientific accuracy in our fantasy/scifi/comics/graphic novellas etc., but I for one, like to see films play by their own rules. This means that I'm going to hold a film like Thor or the Avengers to a lower scientific-adherence-standard than, say, a hypothetical film version of
Larry Niven's Protector.
The recent film, Gravity, has made a big impact with critics and movie-goers alike though the science part of this science fiction is conveniently set aside for key
plot points
. That, on its own is not a failure. But it does raise the question: how much setting aside of science can you tolerate in your science fiction? Let us know in the comments (this means you too, editors).
For a fast-talking treatment of the sciencey problems with Gravity, the film, click below.
You will also be treated to a fairly lucid descirption of the amazing new method NASA is using the gravitational distortion of space-time caused by super-massive galaxies as lenses (not metahporical lenses, mass bends light like glass bends light --these are actual lenses). Essentially we humans are using our knowledge of physics to turn the universe itself into a telescope to peer into the past and uncover more about the vast abyss we call home.
There items are related because, I argue, if we don't remember to take the science seriously in our films, not only will we not fund universe-changing work like this, but how will our kids get excited about it? The connection between science fiction as funnel into science practice is well documented.